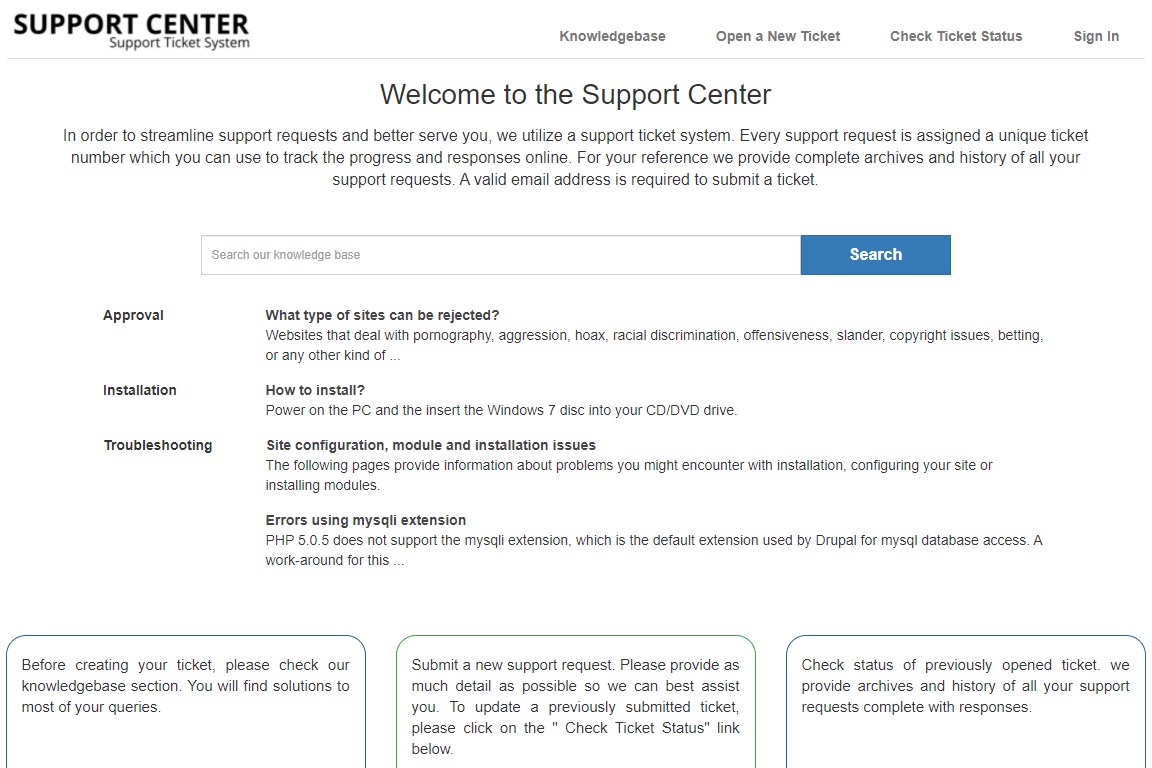 Cleanfaq oSTicket is similar to Clean theme. But this theme have faq section in the home page. This theme is Bootstrap framework based and supports every relevant device including mobiles, tablet, laptop etc.
It is advisable to use the newest version of osTicket to be able to use the latest features. Core, v1.17.3, is the latest version of osTicket and our theme supports it.
A good specialized theme offers better usage experience and confidence. We are happy to provide professional looking osTicket theme for our customers.
Theme Installation:
You can download the procured theme from the My Account section along with the installation guide. If you want, we can also do the needful and install the theme for you; albeit with an installation charge.
Theme Customization:
If you want the theme customized alike your existing website, Contact Us here.
osTicket Customization:
If you want to customize the osTicket for your business, Contact Us here.